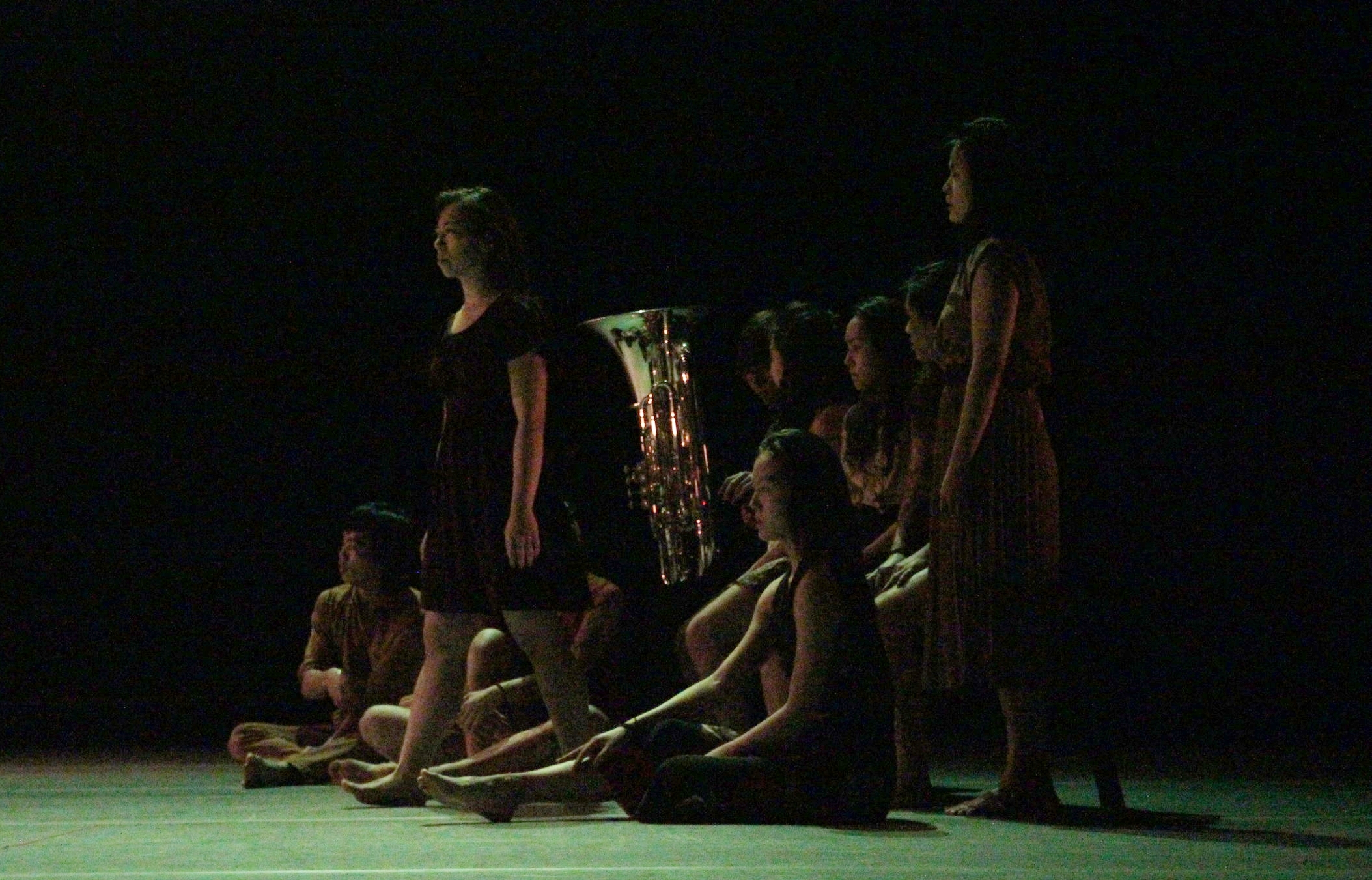 AS LONG AS THERE IS US
©Felix Chan
As Long As There is Us is a performance created while Laura was Artist-in-Residence at HKAPA Hong Kong Academy for Performing Arts in June 2013.
There is not a Them and an Us.
There is really only Us.
While each and every one of us may follow our own unique paths,
we are all on the same journey.
Regardless of nationality or beliefs, we all share the joy of birth, the celebration of life's special moments, the need to find meaning in our lives, the strength to endure, the resilience to keep trying, and the sorrow of death.
"Where you hear a gentle sound of thec o n s t an t m o v e m e n t,
the very first word, which was never a word.
Where you do not have to think about a presence because it is presence.
It impels the inside instinct of my destiny.
To survive,
But, I go to death, I know.
BEFORE I DIE, I want to die a lot.
I want to know my end the same as I want to know my beginning.
To live knowingly. To cross over."
Baśka Gwóźdź
Idea and direction by Laura Aris Alvarez
Created and performed by Cao Ngoc Tuan, Ha Ypung-mi, Li Ka-man, Mao Wei, Ming Pak Wei-ming, Wong Yingli Andrea Jean, Nathalie Chan Mei-kuen, Noel Law Hiu-laam, Li Yin-wai, Emily Ng Mei-yee, Tracy Wong Choi-si, Katie Yau Ke-hei, Renee Yeung So-sum, Donius Denny, Alina Lee Ching-lin, Liao Yuemin Sudhee, Tidus Ngan Song-yin, Justin Wong Peng-soon, Karen Yeung Hoi-lam.
Music compositions by Tony Lam, Emancipator, Calexico, Errico Petrella (arrangements: Toni Lam)
Brass quintet Trumpets: John Shum Tsz-fung, Dorothy Sin Chor-kiu , Horn: Choi Hiu-yan, Euphonium: Kelvin Tsang Wai-pang, Tuba: Samson Lee Tsz-chun
Set & Costume design by Cat Hung
Costumes by Lai Yuk-lan, Noelle Li, Wan Chiu-ping
Lighting design by Coey Ho
Sound design by Sincere
Photography by Feliz Chan
Head of production by David Fishie
Assistant production manager by John Chan
Executive assistance by Wendy Mak
Construction management by John Philips
Workshop tech by Simon Ho. Carpentry by Tang Cheong Ho.
Scenic design by Michael Betts. Assistance by Jimmy Keung
Produced by HKAPA 2013
(ESPAÑOL)

AS LONG AS THERE IS US
No hay un Ellos y un Nosotros
Realmente sólo hay Nosotros
Cada uno sigue su propio y único camino
pero todos compartimos el mismo viaje

Independientemente de nacionalidades o creencias,
todos compartimos la alegría del nacimiento, la celebración de los momentos especiales de la vida,
la necesidad dar sentido a nuestras vidas,
la fuerza para resistir, la perseverancia para seguir intentando y el dolor de la muerte.